IMPACT EdTech is thrilled to announce the Best-in-Class start-ups of its First Open Call!
As you might know, the goal of the IMPACT EdTech programme is to support European start-ups as they move from promising prototypes towards more viable products, with a focus on developing promising and innovative digital learning solutions which aim to help shape the education of the future.
The First Open Call targeted EdTech solutions that can work towards more inclusive education, personalised learning, and skills development relevant for children and teachers. 233 start-ups were eligible for this open call, and only 15 were selected to take part in the incubation programme. After this stage, the top seven solutions were selected to move forward to the acceleration programme.
In this call, the IMPACT EdTech project offered support to two different types of start-ups, identified as Strand A and Strand B.
Strand A start-ups are those whose solutions are intended for use in the context of the K12 classroom.
Strand B start-ups are B2C content-based solutions open to any age group and/or level of education.
In this context, and after working very hard during the acceleration programme, one start-up was selected from each strand to be awarded Best-in-Class recognition. We are really pleased to introduce them to you. And don't forget to keep an eye on them because they are transforming the educational sector! Would you like to know who they are and discover more about their innovative solutions?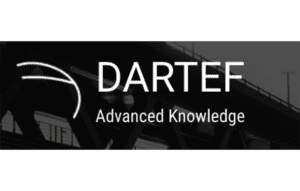 DARTEF is the Best-in-Class start-up selected from Strand A. It designs very special software as well as hands-on instruments for performing unique experiments in mathematics and physics. Theses products help teachers to prepare engaging lessons and homework plans, stimulate student interest and scientific discussions in the classroom. With DARTEF, students learn how to apply scientific knowledge for solving very diverse, future-looking problems from our daily lives and critically evaluate solutions.

Kotokan is the Best-in-Class start-up from Strand B. It is the problem-solving platform for teachers who want their students to enjoy maths while developing thinking skills. Kotokan includes thousands of ready-to-play maths problems aligned with the curriculum and also organised by problem-solving strategies. It is powered by teachers, who can create and customise content with ease and follow up their students' progress at a glance.