Join the largest entrepreneurial & innovation ecosystem in Europe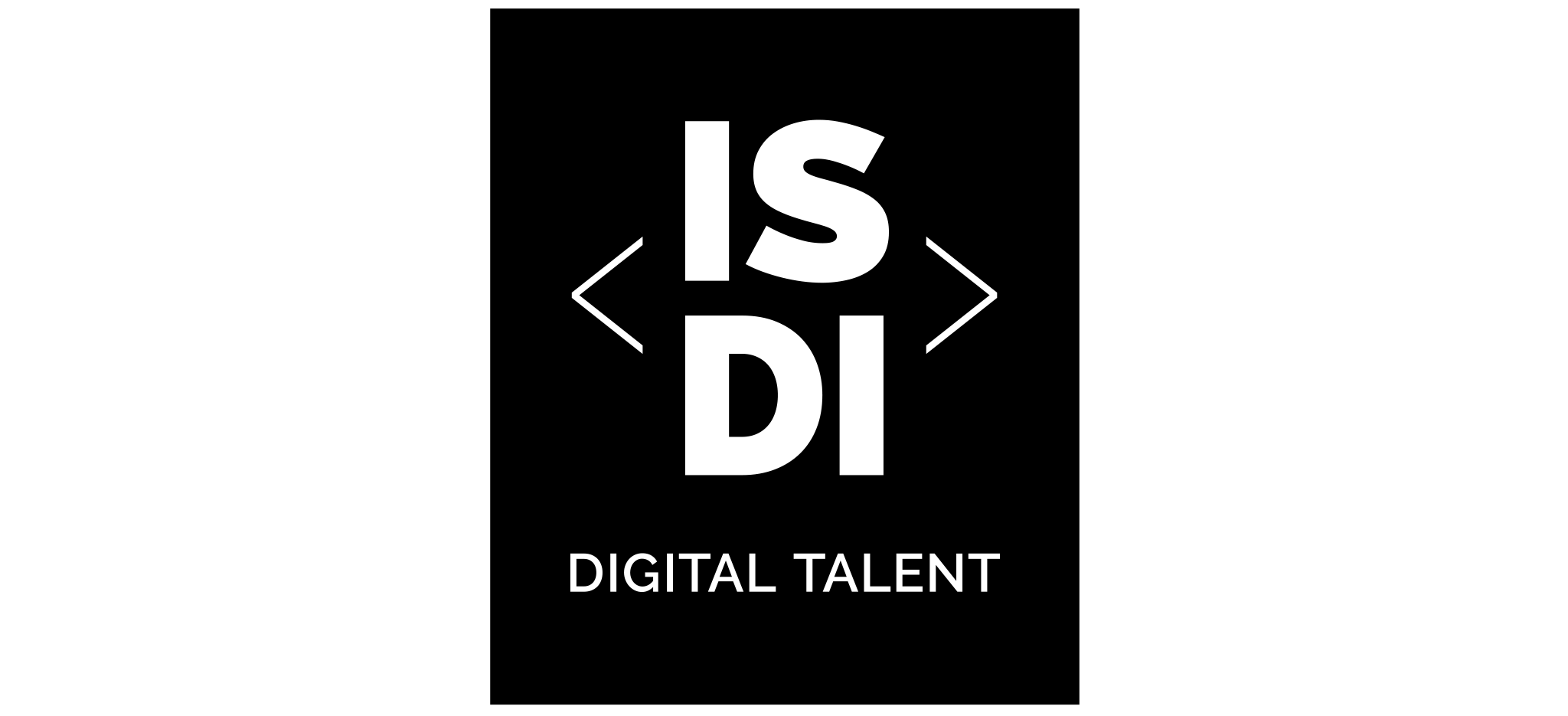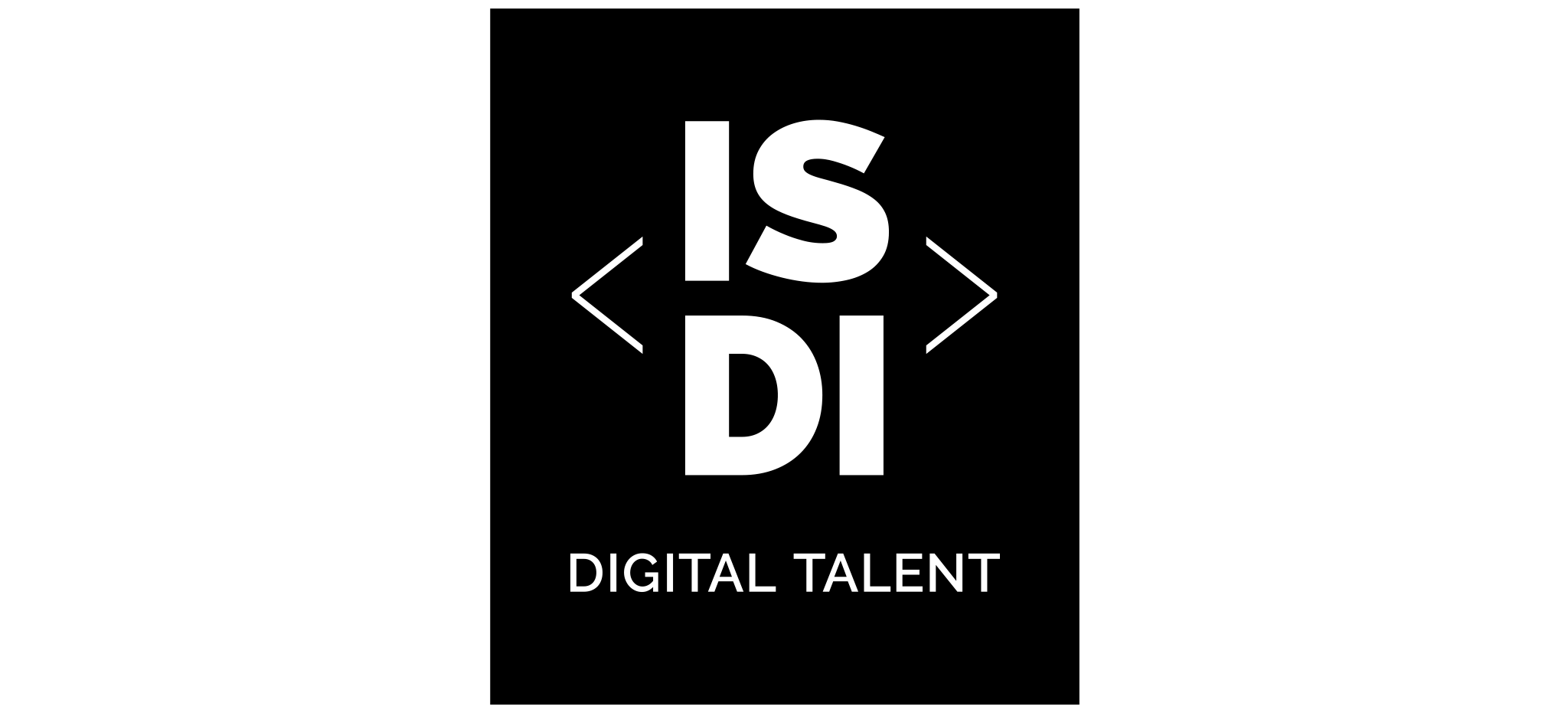 ISDI ACCELERATOR is part of ISDI, the first native digital business school. We develop Acceleration & Innovation programs for startups, corporations and public institutions.


We manage all the IMPACT ACCELERATOR programs funded by the EUROPEAN COMMISSION, such as IMPACT Connected Car, named Best Project of 2019 by the EC.
€ 0 M
FUNDING DISTRIBUTED
If you are a startup looking to join one of the best accelerators in the world and you are searching for funding, training and high level mentoring, check out our active and upcoming open calls. Apply now!


#2 Most prolific "Informal" Investor in Spain by WebCapitalRiesgo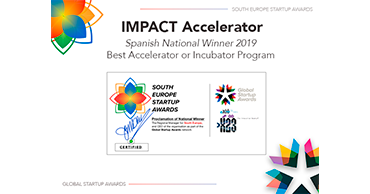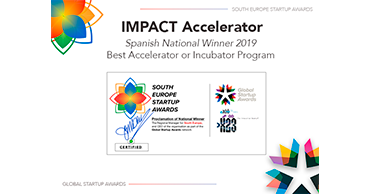 #1 Startup Accelerator in Spain
Source: SESAwards (Global Startup Awards)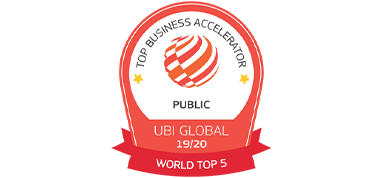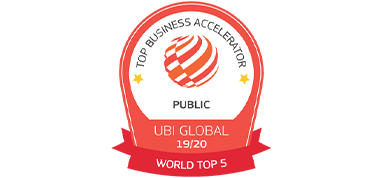 Top #5 Worldwide Public Business Accelerator award
We are proud to share our ongoing acceleration programs. Different verticals, technologies, stages and partners shape our ecosystem of projects. Check them out and don't hesitate to contact us for more information! 
ISDI ACCELERATOR: CONSIDERED AMONG THE WORLD'S BEST STARTUP ACCELERATORS
The world ISDIgital. Our mission is to bring innovation to the world helping startups,
corporations, institutions and investors achieve their digital goals through acceleration,
incubation, softlanding, scouting, intrapreneurship, challenges and much more.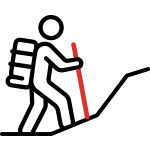 to scale up and create value for their shareholders.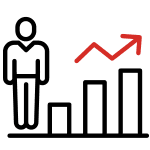 improve the deal flow and build a stronger portfolio.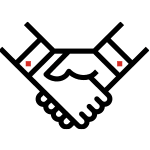 foster innovation through proven techniques.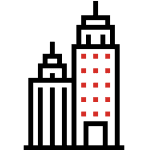 develop innovation projects for startups and entrepreneurs.
Strategy & Biz Model
Fuencisla Clemares
Strategy & Biz Model
Steve Cadigan
Strategy & Biz Model
Noelia Fernández
Strategy & Biz Model
Arnaldo Muñoz
Strategy & Biz Model
Yaniv Turgeman
"Compartir los valores de UNICEF con profesionales de tan alto prestigio, profesionalidad y compromiso hace que cada proyecto sea una experiencia única. Cada desafío proponga una solución más innovadora y brillante. Y que siempre gane por encima de todo la infancia."
Luis López Catalán
Director Innovation @UNICEF Spain
"This accelerator course helped Mayordomo Smart Points hit its 2019 goals and help set us up for a great 2020."
Edward Hamilton
Founder @Mayordomo Smart Ponts
"Definitely for me, IMPACT is one of the best programs in Europe."
Arnaldo Muñoz
Former Iberia Manager @AirBNB & Selina's SVP
"The founders that I met were really strong, smart, clearly hardworking. They worked further along that I imagined and a lot of them had a really big vision to serve the entire European market or even go global. It was really exciting to see."
Kate Mañalac
Partner @Y Combinator
Discover our blog, full of insights and learnings about the entreprenurial world.
27 September, 2022 by admin
16 April, 2022 by acarrasco