Join the startup incubation program for ISDI students and xISDI.
How to apply?
First, create an account on our acceleration platform: The Hub by ISDI Accelerator.
Then, follow the instructions to get to the application form.
Days
Hours
Minutes
Seconds
Aimed at ISDI students and xISDI worldwide who are leading technology-based projects between definition, pre-seed and seed stage
Potential entrepreneurs with an association with ISDI are helped on the journey to creating a startup company. Participants will have access to training, mentoring, investors, among other services, to take their idea and convert it into a successful commercial venture.
After the experience of helping several startups scaling up their projects, the approach is demonstrated to be effective. 
The incubation program will be delivered in two phases: ISDI Start and ISDI Start UP.
Every person interested will have the opportunity to join ISDI Start, an online training bootcamp with a very practical
approach that will help participants to work on their value proposition, team definition, prototyping, technology & operations, go to market and pitching.
After this initial phase, up to 5 finalists will be invited to join ISDI Start UP for the development of an MVP in two months in which ISDI provides a number of benefits (two-month online incubation program, demo day and other events, visibility, access to relevant investors and corporates and external services at favorable conditions, etc).
Acelera el crecimiento de tu startup y multiplica su impacto con financiación, formación, mentoring, acceso a inversores, acuerdos de colaboración con UNICEF Comité Español, impulsado y gestionado por ISDI Accelerator. Programa deslocalizado para startups hispanohablantes.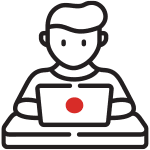 BOOTCAMP TRAINING
An immersive and intensive learning 
nine-day long experience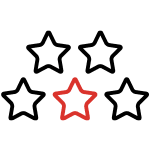 VISIBILITY BOOST
Exposure to ISDI ecosystem, networking and opportunities to showcase your solution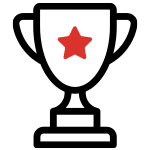 ACCESS TO INCUBATION
Potential access to a two-month incubation program, ISDI Start UP, lead by ISDI Accelerator
ISDI START UP (Second Stage)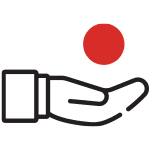 INCUBATION
Two-month online incubation program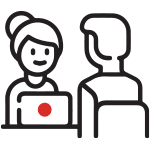 MENTORING
One-to-one sessions with experts to help your startup grow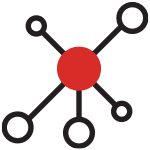 TAILORED AGENDA
Meetings with interesting contacts precisely chosen for your project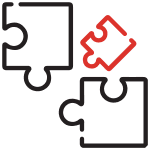 COMMUNITY
Be part of a blooming community after incubation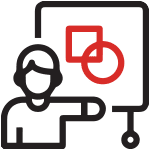 DEMO DAY
Pitch in front of investors, big corps and media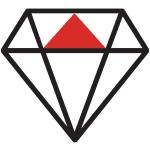 ADDITIONAL SERVICES
Free services and discounts from renowned providers such as Amazon Web Services, IBM, and more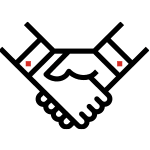 ACCESS TO INVESTMENT
Access to relevant investors, VCs, BAs and our own Investors Club.
IS YOUR PROJECT A GOOD FIT?
The ideal project to be eligible for ISDI Start program meets the following requirements: 
– You are an ISDI student or xISDI. 
– Your idea shows strong potential.
– You are committed to the program and ISDI. 
– Have the initial team.
– Have a prototype or preliminary MVP. 
The particular conditions in which the collaboration between the startup and ISDI will be developed must be included in writing in the corresponding agreement that will be signed by the parties if your project is selected to be part of ISDI Start Up.

Nuevas formas de financiación
Desarrollo de nuevas fuentes de financiación y sostenibilidad de las causas sociales.

Nuevo contenido
Fomentar la creación de contenidos y formatos que se adapten a los diferentes públicos objetivos.

Optimización de procesos clave
Mejorar la eficiencia de los procesos clave las organizaciones no lucrativas.

Confianza, Datos y Seguridad
Mejorar la trazabilidad y gestión de la información para ofrecer confianza, transparencia, obtener información ágil para la toma de decisiones, etc.

Innovación disruptiva
Desarrollo de nuevos productos, servicios, herramientas, tecnologías  y/o modelos de negocios para causas sociales.
¿ENCAJA TU EMPRESA CON NOSOTROS?
La startup perfecta para UNICEF Lab debe cumplir estos requisitos
Establecidas legalmente.
Tienen al menos un CEO o responsable de negocio y un CTO o responsable técnico.
Tienen al menos un fundador dedicado a tiempo completo al proyecto.
Tienen al menos un MVP (Producto Mínimo Viable) totalmente desarrollado.
Están buscando establecer colaboraciones con organizaciones como UNICEF Comité Español en menos de 6 meses.
Cumplen los criterios éticos para trabajar con UNICEF Comité Español.
El castellano es el idioma oficial para presentar solicitudes, para optar a ser elegibles y durante todo el programa de aceleración.
Do you want to know more?
August, 2023
OPEN CALL
From Aug 1 to Sept 17, ISDI students and xISDI will be able to present their projects through the application form hosted in our acceleration platform: The Hub by ISDI Accelerator.
September, 2023
INFO SESSION
On September 5th from 16:00 to 17:00 come to the Info Session organized where we will explain everything about the program.
September, 2023
KICK-OFF
On Sept 20, from 17:00 to 19:00, the program starts with a kick off online meeting where each project resents their idea
September, 2023
BOOTCAMP
From Sept 25 to Oct 5: An intensive 8-day long online learning experience: the Bootcamp
October, 2023
JURY DAY
On Oct 10, expert evaluators will review the projects in a Jury Day to select up to five that fit best in our incubator program entering the next phase: ISDI Start UP
October, 2023
MENTOR MATCHING
Each project will be paired up with a mentor that will guide them through the whole incubation process
October, 2023
INCUBATION
(Approx) Oct 11 - Dec 11: during up to two months, selected projects will have access to a delocalized incubation program that will help them develop your idea further to becoming an MVP
December, 2023
DEMO DAY
On Dec 6, at the end of the incubation program, projects which are ready, will be presented in font of corporates, investors and the media